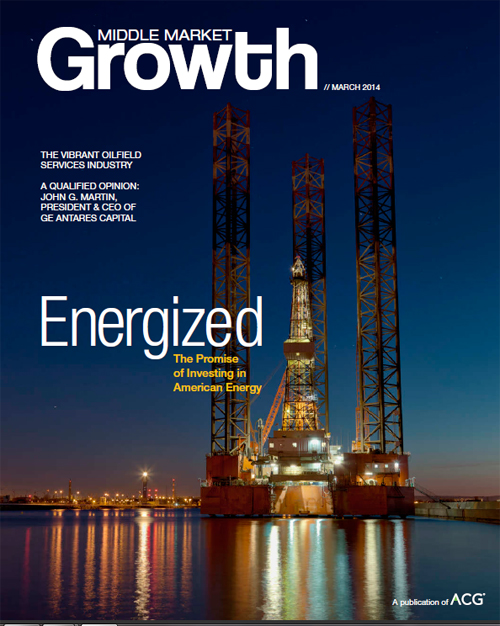 The TBLS Group Featured in ACG Energy Issue
According to the Association for Corporate Growth (ACG) the M&A industry is "ENERGIZED".  Download the March, 2014 Middle Market Growth issue on MidMarket opportunities in the US-based energy industry.  Check out the  ROUND TABLE on pp. 21 & 22.  TBLS discusses how environmental liability valuation is successfully used as a negotiation strategy in M&A transactions. TBLS also discusses the impacts of environmental liabilities on brand, ESG governance as well as a focus on vulnerable verticals with strategy to mitigate. download here:
http://www.middlemarketgrowth-digital.com/middlemarketgrowth/march_2014#pg1  or click here.